Gift Certificate
Not sure what to get? No problem!
Sometimes we don't always know what to get the Fashionistas in our life. A Gift Certificate takes away the uncertainty of what to buy and gives the recipient the enviable job of choosing just the right accessories for themselves!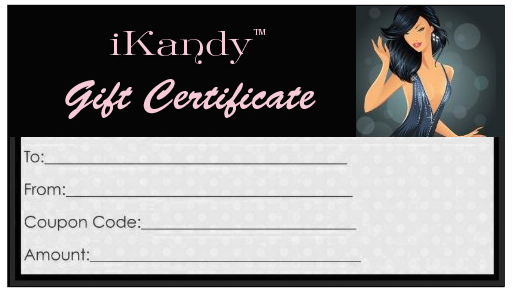 It's very simple. Just enter the name of the recipient, their e-mail address (It can also be your email), your name and a special message in the boxes below. Then select the dollar amount you'd like to spend from the dropdown box and add it to the cart as usual by clicking "order".
Once your order is processed, you or the recipient (whichever you choose) will be emailed their Gift Certificate with a unique code that will need to be entered at checkout when they complete their purchase for the Certificate to be activated.
Gift Certificates can be used to purchase any products during a 12 month period.